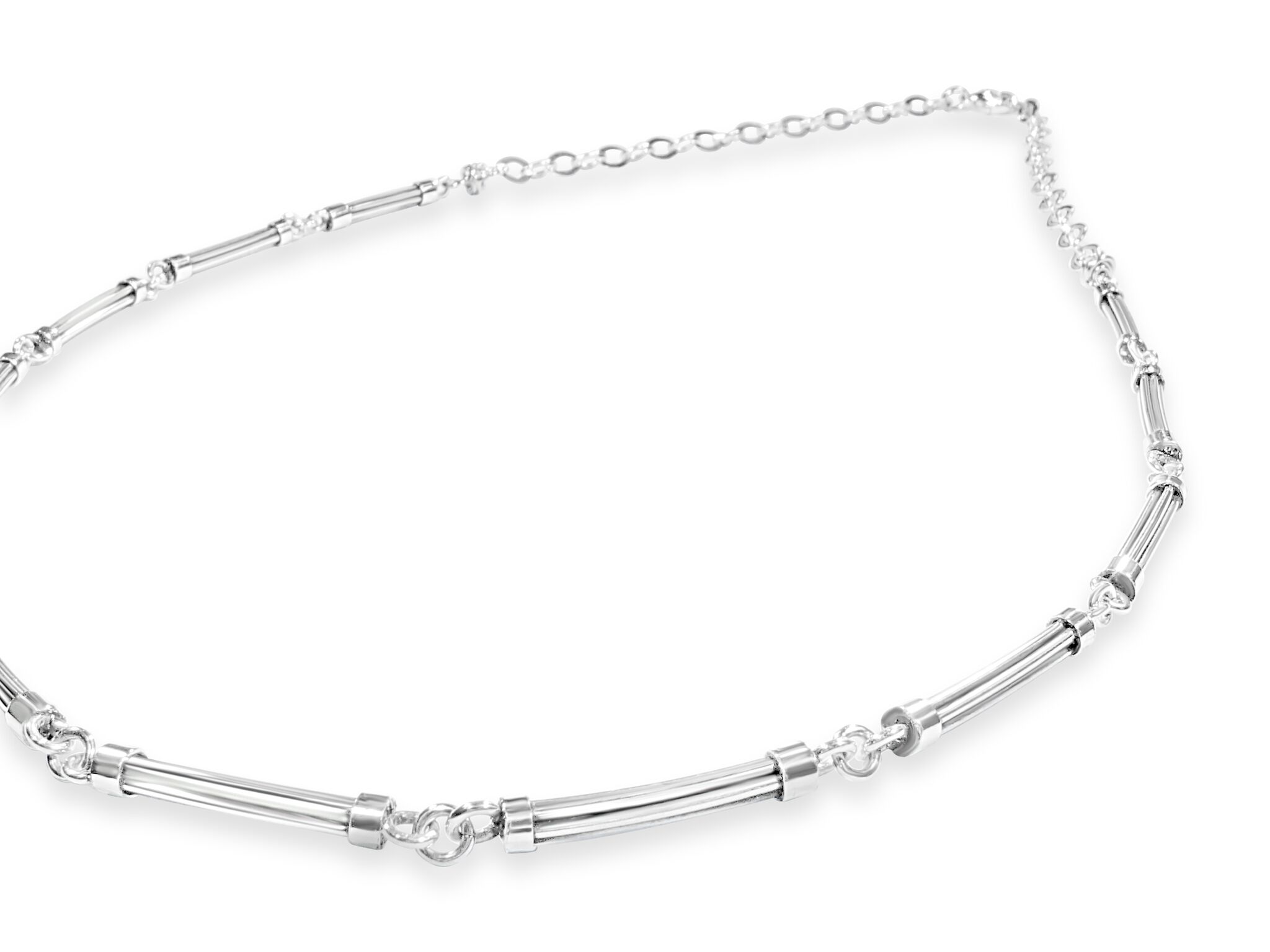 BILL'S CHAIN
'BILL'S CHAIN' is an original design by Bill Owens, featuring handmade, Sterling Silver links.
The Process
Cutting individual strands of Sterling Silver round wire, Bill finished, soldered and capped the cable like clusters with tiny, hand cut pieces of Sterling Silver tubing, then capped each piece of tubing with Sterling ends.
Creating and soldering a small jump ring to each end cap, Bill created another tiny ring to connect each finished link. A labor intensive vision of artistry, come to life and shine as each exquisite link was oxidized, then carefully, polished by hand.
Contrasting, Sterling Silver chain at ends.
Chain length: 22"
sale