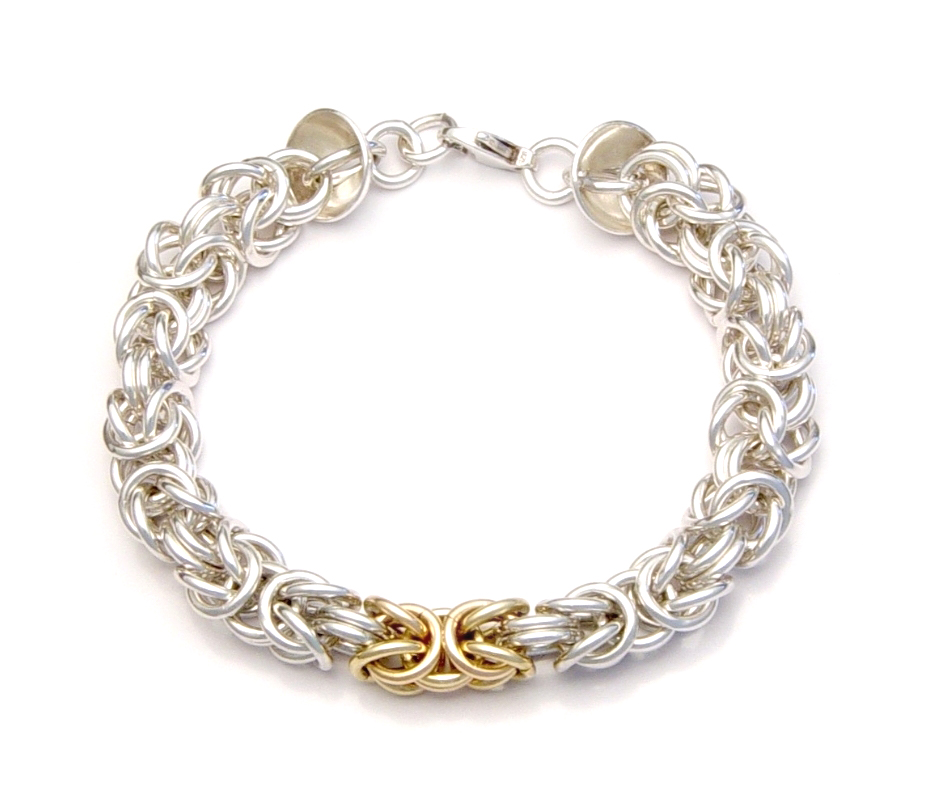 BYZANTINE WRIST CHAIN
'BYZANTINE WRIST CHAIN' is an ancient Roman chain style, in handmade, Sterling Silver and 14kt Yellow Gold links.
This exquisite bracelet is totally handmade in our Vermont studio by coiling heavy strands of Sterling Silver and 14kt Yellow Gold wire around the perfect sized mandrel for this bracelet. We then cut the coil into many individual rings using a tiny jewelers saw blade. We assemble those rings in this ancient pattern and hand made beautiful Sterling Silver cup ends and add a sturdy lobster claw clasp to complete and secure.
Finish: Select a Shiny or Matte/oxidized finish at check out.
If not sure of size, contact us for directions.