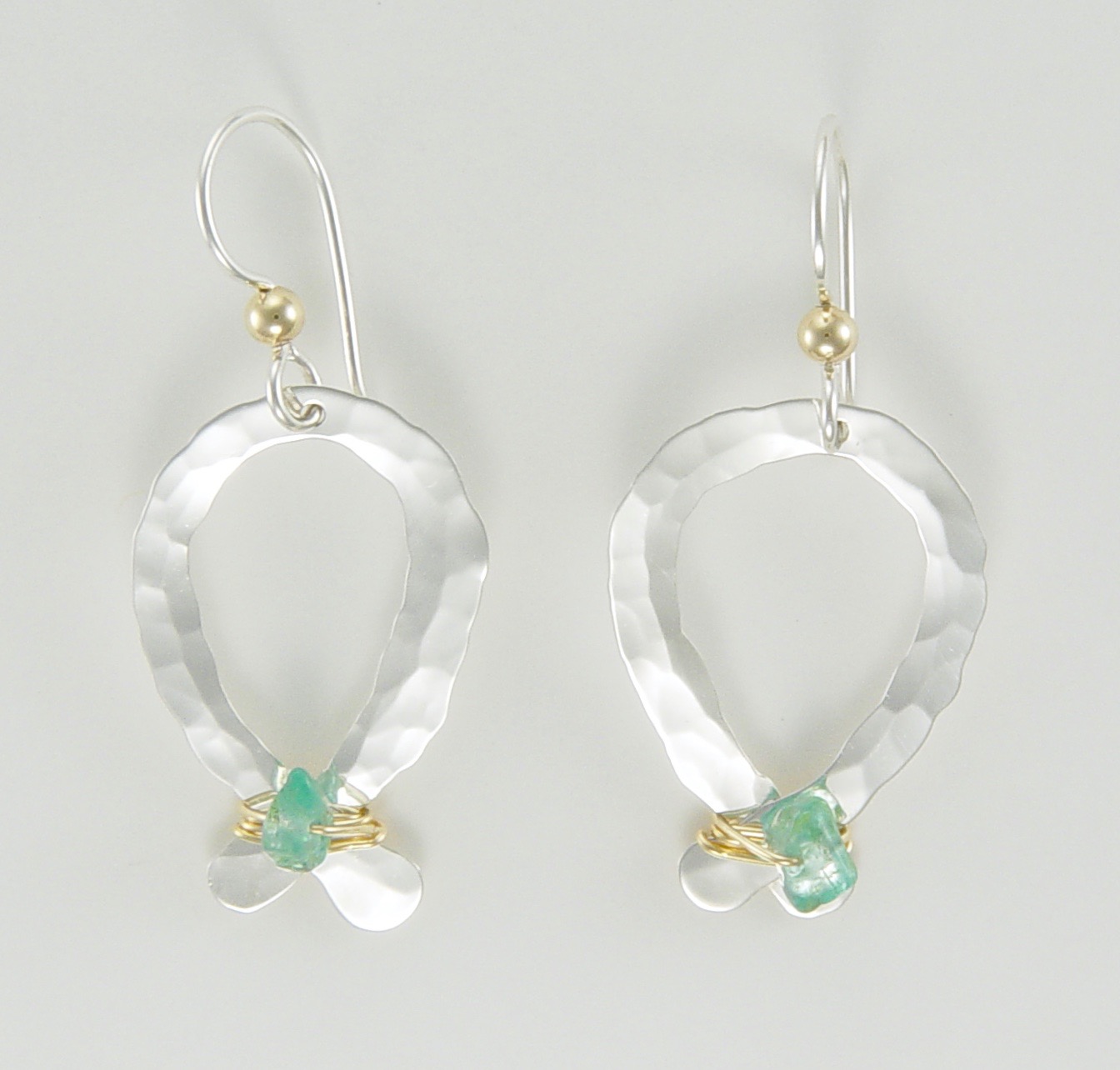 DRIFTWOOD
MAKE EVERYDAY FEEL LIKE A VACATION.
'DRIFTWOOD' IN HAMMERED STERLING SILVER AND NATURAL APATITE GEMSTONES - STERLING SILVER EAR WIRES - GOLD FILL ACCENT.
LENGTH: 1.5"
PURCHASE 'CULEBRA' NECKLACE FOR A DREAMY SET.
CULEBRA
'Culebra' is a hand hammered Sterling Silver and gold fill accent necklace, featuring a natural Apatite gemstone.
Hammered centerpiece is 2" long.