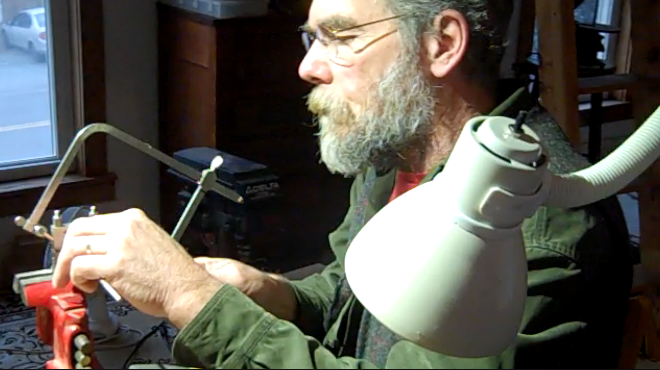 BILL'S CHAIN
'Bill's Chain is an exquisite, handmade, Sterling Silver necklace made of individual, hand wrought links.
Bill's Chain is 18 inches long - contact us for length options.
sold out
A Bill Owens exclusive...this unique handmade chain makes a spectacular gift indeed.
Beginning with 14 gauge (solid) silver wire, Bill hand cuts, file and rolls each piece. Using a torch, he carefully melts each end, quenching to cool. It takes many hand tools and a careful eye to shape each piece of silver into it's proper shape. Sterling Silver jump rings connect each link.
Wearable heirloom/art by Vermont's Master Silversmith.
Matching bracelet available